Thoughtfully curated
Hand-knotted, one-of-a-kind vintage rugs for a relaxed yet refined home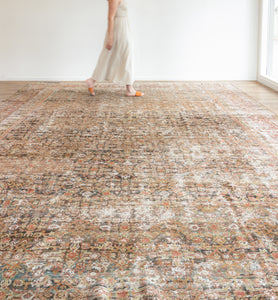 Shop by Size
If you'd like to view our full inventory, select the category "All Rugs" below.
Most Loved
A few of our most viewed rugs that are currently still available.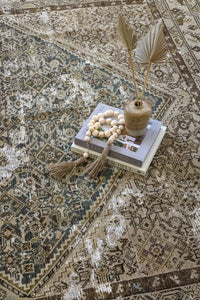 There's more where that came from.
Shop all in-stock rugs
Free Worldwide Shipping
All rugs get free worldwide shipping (mini rugs excluded).
Fast Shipping
All orders ship within one business day. Domestic orders can be expected to arrive within one to five business days.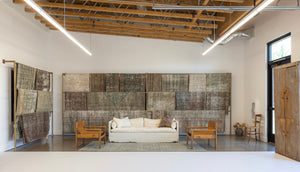 Visit our Showroom in Bend, Oregon
We are open by appointment M-F from 1pm-5pm. Click here to request an appointment.
To ThE trade
Designer Trade Program
We offer special pricing, on approval shipping (exclusions apply), product holds and so much more!
Apply Now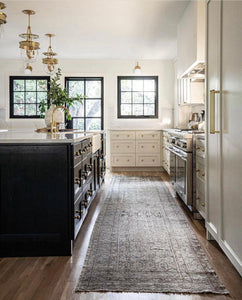 "
I was somewhat skeptical about buying an expensive vintage rug online without ever seeing it in person, but Katiana answered all my questions and took some additional photographs that I requested. She assured me that it was a gorgeous rug and even better. I must say she was absolutely right. I purchased Ariana, and it is one of the most beautiful rugs I have seen. The rug was wrapped beautifully for shipping and it arrived in a timely manner. Would not hestitate to purchase from Cloth and Wool again. In fact, I plan to do so.

"
"
Wow where to begin? Katiana owner of Cloth & Wool is first and foremost just an incredible human being to work with ... Her eye is on point and her drive to search for what someone needs, well let's just say she goes above and beyond to find the perfect match ... If you're looking for a beautifully curated shop look no further. This shop is elegant, hip and beautiful. You'll be sure to find your forever piece of rug history while shopping at Cloth & Wool.

"
"I lack the words to accurately describe the stylistic eye that embodies this shop. I have purchased both a rug and two Persian rug pillow covers and both are exquisite. She knows her trade well and sources the most beautiful investment pieces for the home. I'm always watching out for new batches that she releases to see if there's another gem that I might have to find space for!"
"I love my vintage carpet I ordered from Cloth and Wool. The product was exactly as described - beautiful quality and colors! Speed of delivery, care in packaging and all communications were 5 star!"
"Cloth and Wool is absolutely fantastic. I ordered a pillow cover made from the remnants of a vintage rug and when it arrived I was amazed. The quality of the pillow cover is far superior to any pillow I have in my collection, and believe me, I own a million pillows. I love the fact that something as simple as a well crafted pillow can elevate a space so much. I will definitely be purchasing many more products from this company."
"We got the perfect rug from this elegant shop called Cloth and Wool and was amazed by its quality and service provided by the owner, Katiana. The delivery came promptly with a beautiful packaging and a little note that shows so much warmth on her part. I just love how it has enhanced our guest room! We are definitely buying more from her and have recommended many friends."